Dear YPC National community,
We are so sorry to share the sad news that as the Covid-19 pandemic continues, we are unable to move forward with plans for our second annual YPC National Choral Lab and Studio at Lee University in Cleveland, Tennessee this coming July.
After our amazing inaugural YPC National events in July 2019, we have so been looking forward to bringing together young people and conductors from all over the country once again for another memorable experience this year. We are determined to plan an incredible reunion in 2021, and we invite you to stay tuned for those dates and "early-bird" pre-registration to be announced soon!
Until then, we hope you stay safe, and we can't wait to make music with you again soon.
YPC National
Studio
Postponed until 2021


The YPC National Studio is held in conjunction with the YPC National Choral Lab. The workshop will begin on the morning of July 28, and conclude with a concert on Thursday evening, July 30.
Work with the award-winning Young People's Chorus of New York City
Train with renowned conductor Francisco J. Núñez, Founder and Artistic Director of the Young People's Chorus of New York City, and the YPC team of master teachers
Learn new repertoire and work with composers-in-residence
Refine conducting gestures, score analysis, and vocal techniques
Participate in discussions surrounding the 21st Century youth choir
WORKSHOP FEES: $695   |   WORKSHOP FEES PLUS CAMPUS HOUSING: $995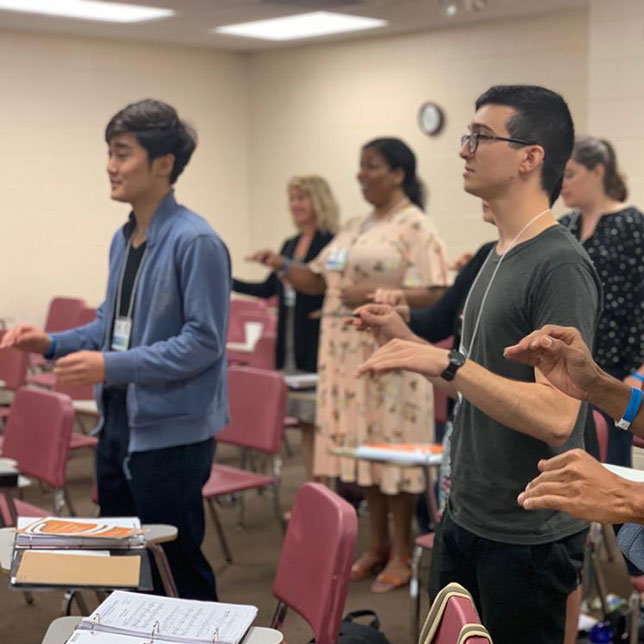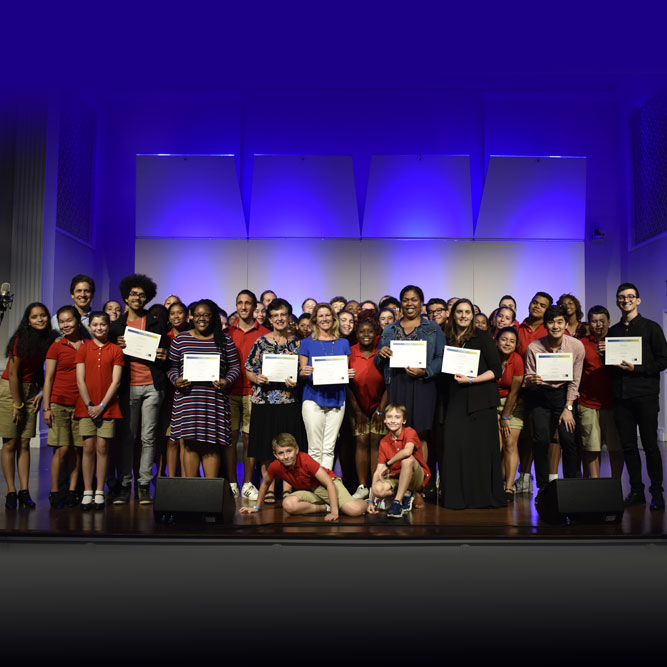 Francisco J. Núñez
Artistic Director/Founder
Where
Lee University in Cleveland, Tennessee
Concinamus comes from the Latin verb Concino, which means:  to celebrate in song, to agree, to sing together.
In 2019, we inaugurated YPC Concinamus, a national ensemble consisting of members of the Young People's Chorus of New York City and singers from around the country. YPC National Studio participants will have the opportunity to conduct YPC Concinamus again this summer.
Additional support for the YPC National Choral Lab is provided by the Tennessee Arts Commission.