The YPC National Studio is held in conjunction with the YPC National Choral Lab. This professional development workshop offers an opportunity for choral professionals to come together to:
Work with the award-winning Young People's Chorus of New York City
Train with renowned conductor Francisco J. Núñez, Founder and Artistic Director of the Young People's Chorus of New York City, and the YPC team of master teachers
Learn new repertoire and work with composers-in-residence
Refine conducting gestures, score analysis, and vocal techniques
Participate in discussions surrounding the 21st Century youth choir
Click here to learn about and register for Summer 2023 YPC National Studio!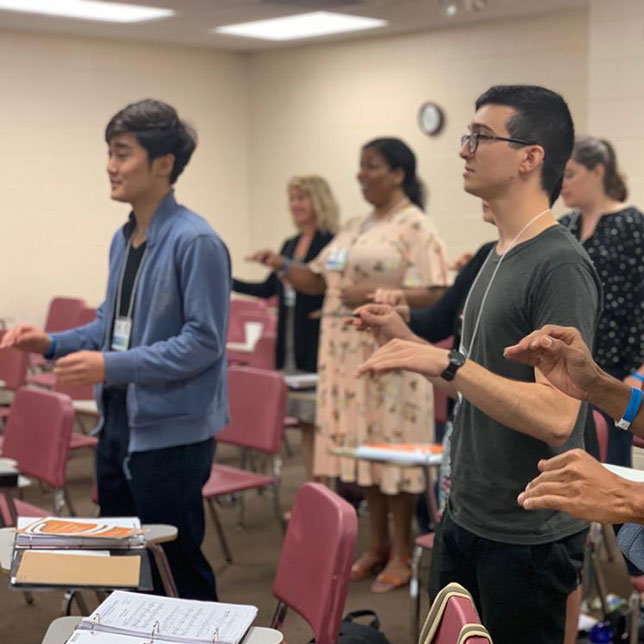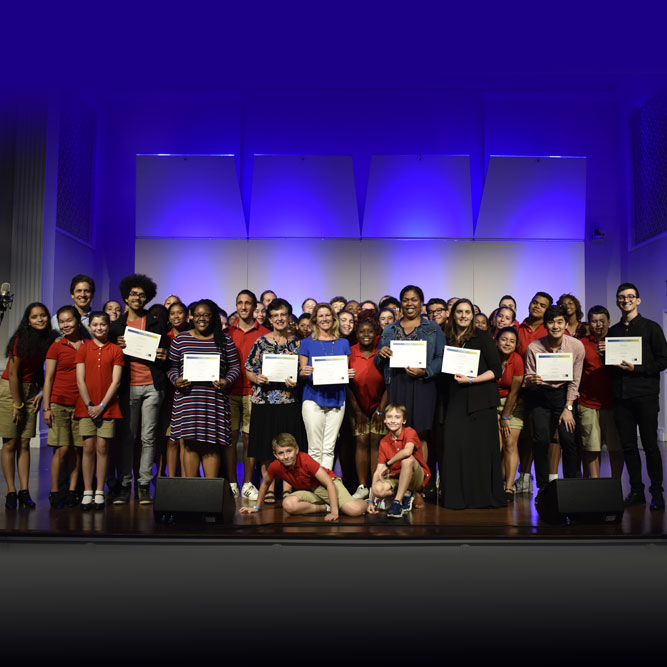 Concinamus comes from the Latin verb Concino, which means:  to celebrate in song, to agree, to sing together.
In 2019, we inaugurated YPC Concinamus, a national ensemble consisting of members of the Young People's Chorus of New York City and singers from around the country. YPC National Studio participants will have the opportunity to conduct YPC Concinamus again this summer.