Early on the morning of Tuesday, July 16, 40 Young People's Chorus of New York City singers, along with their Artistic Director/Founder Francisco J. Núñez, YPC conductors, and staff began a new chapter in the 30-year history of the award-winning chorus.  Boarding a plane bound for the Dominican Republic, they were on their way to the first leg of the YPC National maiden tour, which over the next two weeks, would feature three inaugural concerts heralding the debut of Concinamus, the YPC National choral ensemble.
In Santo Domingo, the YPC troupe was warmly welcomed by Jose Santana, the director of the Genius Academy, whose Coro Juvenil Dominicano is a YPC-inspired member chorus of YPC National. Concurrently over the next several days, Francisco Núñez and his artistic team worked with Dominican conductors and teachers, who took part in the first YPC National Studio music and conducting workshops, as well as with both the US and DR choruses in preparation for their first-ever YPC National concert at the Pabellón de la Fama, where the combined singers would make their debut as Concinamus.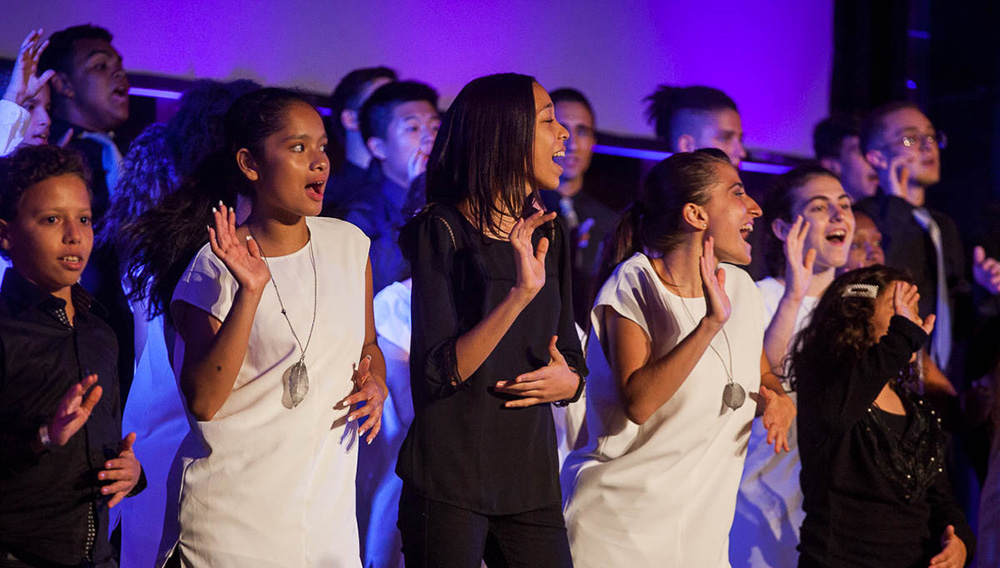 The weather in Santo Domingo was perfect, and the choristers spent time getting to know each other better by singing together in the pool and at the beach.  One YPC singer commented that "it was a real bonding experience, and I think the warm feelings we felt for each other contributed to a concert performance we were all very proud of."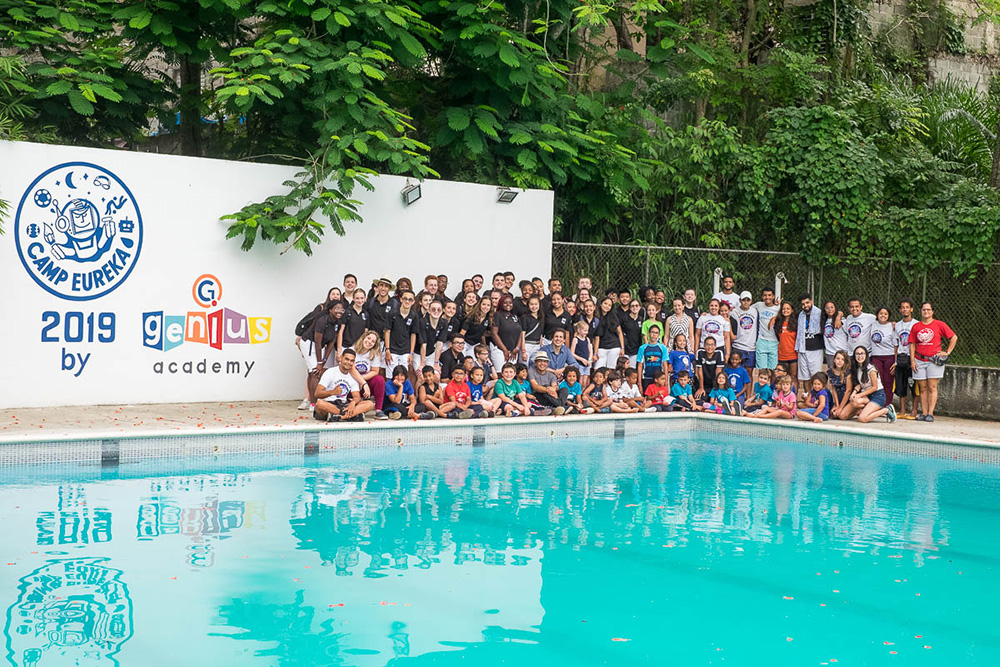 The following day, with some sad tears at leaving most of their new Dominican colleagues, the YPC troupe continued on to the next stop on their tour:  a week-long residency back in the USA at Lee University in Cleveland, Tennessee.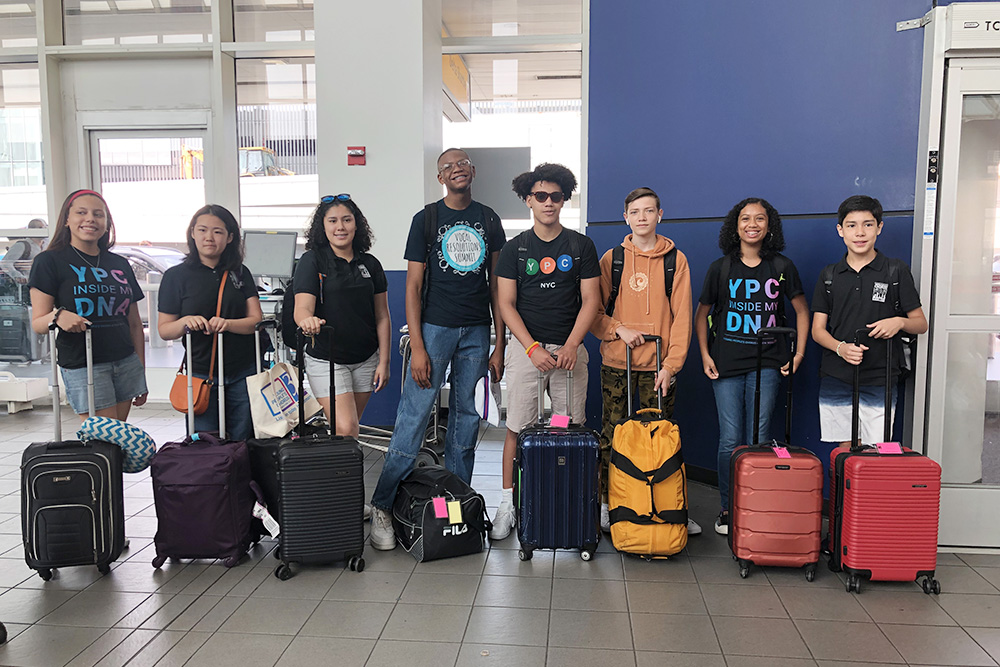 At Lee University, the YPC singers were joined by three dozen YPC-inspired choristers from Tennessee, New Jersey, Kansas, Oklahoma, Georgia, and two of their new Dominican friends.  Additional teachers and conductors from across the country also arrived to participate in YPC National Studio activities and the incredible opportunity to practice what they were learning with the Concinamus choristers.

Even more exciting, the concert program included the world premiere of two new YPC National Works commissioned from renowned American composers Bruce Adolphe and Jim Papoulis, and both composers were present to work one-on-one with the singers and the conductors.  Everyone was awestruck to learn they would actually be able to interact with the composers to hear first-hand their vision for their own pieces.
A big part of every YPC tour is the chance for the choristers to learn more about themselves and about the world around them through the people they meet and perform with. Through their common love of music and making music, they create long-lasting bonds.
YPC chorister Chizi explained it this way, "We all have different things we are struggling with.  In our conversations, we seem to be able to relate to each on a deep level.  Being open with each other, we become close very quickly and develop trust in each other right away."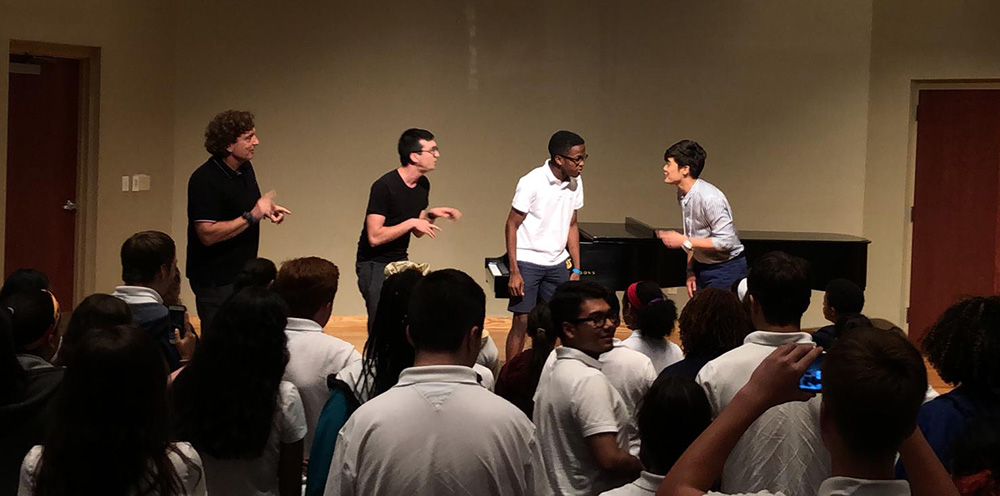 Those connections between the singers were apparent in the two concerts that culminated their week together. The concert at Pangle Hall at Lee University on July 25, was followed the next evening by a concert at St. Mark's United Methodist Church, where Concinamus was the special invited guest at the national conference of the Tennessee American Choral Directors Association.  Both concerts were filled to capacity, and both were loudly cheered with multiple standing ovations.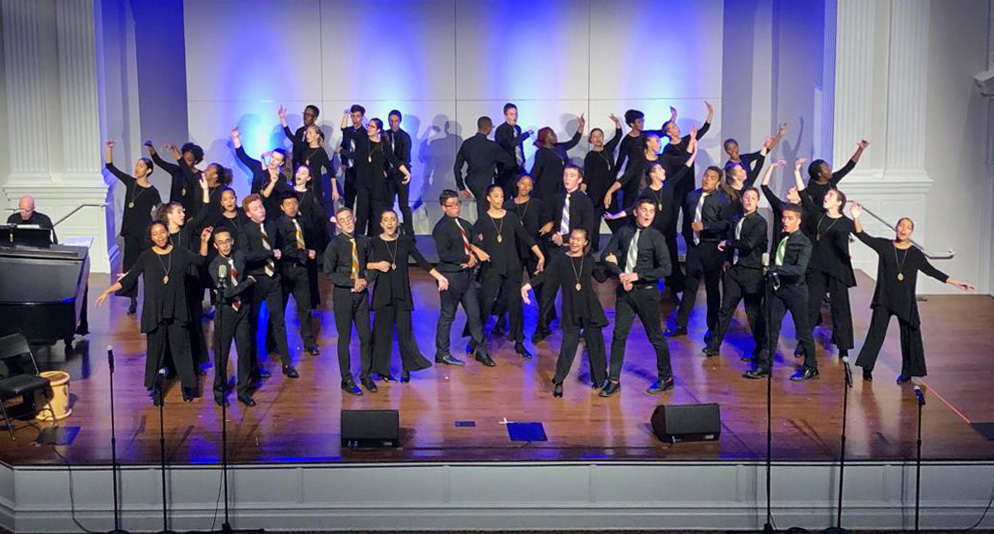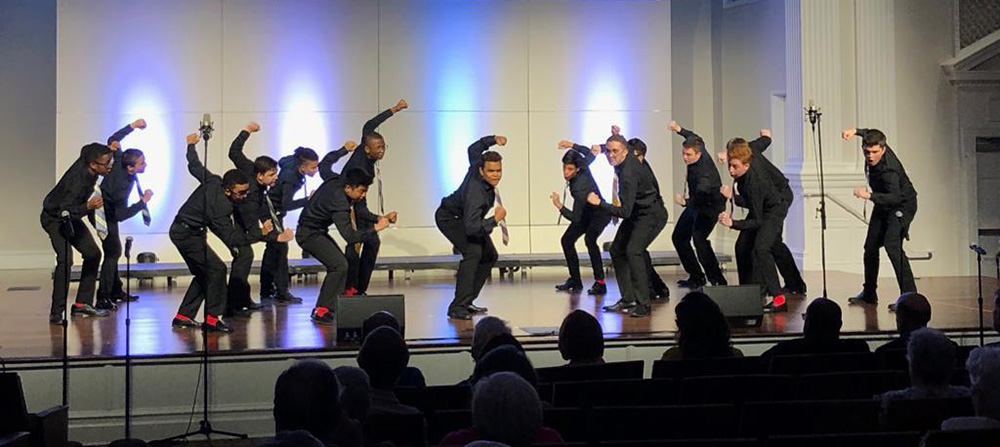 How did the choristers feel afterwards? Zaria from YPC exclaimed, "The energy! It was just so positive! I felt so good about what we just did!" And Bryant from Kansas, said, "This was the most fun I have had with any choir EVER!"
Arriving back home in New York City and reflecting on the past two weeks, Francisco Núñez said, "The first YPC National tour may be over, but our work has just begun.  I am so excited with the overwhelmingly positive response from choristers and conductors about our first YPC National Lab and YPC National Studio.  I am grateful to the many, many amazing people who made this all possible, including the following YPC staff members, colleagues, and guest artists":
Elizabeth Núñez, Associate Artistic Director
Sophia Papoulis, Associate Conductor
Nancy Bloom, Executive Producer
Ron Chronister, Director of Education
Jon Holden, Principal Pianist
Maria Peña, Assistant Conductor
Lindsay Bogaty, Concert and Events Manager
Sarah Batts, Vocal Area Coordinator
Emily Yula, Artistic Assistant
Alyssa Sadoff, Special Events and Individual Relations Manager
Kerry Allen, Wardrobe Coordinator
Bruce Adolphe, YPC National Choral Lab Composer-in-Residence
Andrea Dismukes, Vocal Specialist (Lee University)
James Frost, Vocal Specialist (Lee University)
Sandy Knudson, Kodaly Specialist (Norman Children's Chorus)
Jim Papoulis, YPC National Choral Lab Composer-in-Residence
Brittny Woods, Dance Specialist, Savannah
A very special thank you to our magnificent colleagues at Lee University for your generous hospitality, your friendship, and your belief in the YPC National mission to inspire young people across the country with a program of artistic excellence, diversity, and education modeled on the Young People's Chorus of New York City.
Dr. and Mrs. Charles Paul Conn
Dr. William Green
Laud Vaught
Kim Brooks
Jan Wright
Vanessa Hammond
Thank you, Dr. Susan Kelly, for inviting and introducing us to your Tennessee ACDA conference members, to demonstrate the power of music to foster harmony and excellence among today's young people.